Springville High Red Devils
Class Of 1969
In Memory
Steven Killpack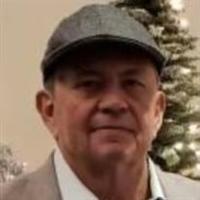 Steven (Steve) Lee Killpack of Salem, Utah passed away peacefully in the hospital on Sunday October 24, 2021 from an extended illness. His generosity, kindness and gentle demeanor will be greatly missed.

Steve was born in Provo, Utah on June 22, 1951 to Garth Homer Killpack and Marian Andersen Killpack. He married his childhood sweetheart Terry Bell Bringhurst on December 27, 1969. They celebrated their 50th anniversary in 2019.

Steve retired as a plumber pipefitter. After retirement Steve and Terry were able to travel on some wonderful vacations including a cruise in the Caribbean and a trip to Hawaii.

Steve had a passion for the outdoors and found joy in nature. He took his sons backpacking in Southern Utah's canyon country and in the high Uintah mountains starting when they were barley big enough to carry their own packs. Steve had many hobbies during his life, which often required research and skill development. Once mastery was achieved, he quickly moved on to the next challenge. Over the years this included marksmanship, photography, flyfishing, woodworking, automobile restoration, home improvements and too many more to list.

Steve is survived by his wife Terry, his sons Marcus Killpack and Nathan Killpack, his sister Teri Lynn, and brother Roger Killpack. He was proceeded in death by his parents Garth and Marian Killpack, brother Craig, and grandson Tyler.

A graveside service will be held at 11:00am, Tuesday, November 9th at the Evergreen Cemetery in Springville Utah. Close friends and family are welcome to join.

The family wishes to express their heartfelt thanks to their friends, neighbors, and healthcare professionals who provided support during these difficult times.