Springville High Red Devils
Class Of 1969
In Memory
Ray Davis VIEW PROFILE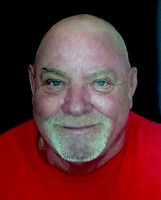 Ray Marlow Davis, age 65 from Springville Utah passed away on January 10, 2017. Ray was born in Price Utah on February 10, 1951 to Ray and Beula Davis.
Ray's childhood years were spent in Orem and Wallsberg, Utah. The family later moved to Springville, Utah. He graduated from Springville High School in 1969. He married Mary Ellen Taylor in 1973 and they had two children. They were later divorced.
Ray worked for the Utah State Prison for 13 years and for the Springville CIty Recreation department for 20 years. Because of his involvement with many various sports and activities, he made many lasting relationships. To know Ray was to love him and his gift to gab was shared with many whether you had time or not.
Ray loved living in Springville. Some of his best memories were made golfing, fishing and hunting golf balls. He absolutely loved Springville sports and attended many, many games over the years. He was an avid reader and wrote in his journal nearly every day. One of his greatest joys was watching his son Taylor and grandson Tyler play baseball. His involvement in the community made him well known to nearly everyone in town. If he wasn't driving around or at a Springville sporting event, you could find him either under his carport on stop sign patrol, at his front window with a friendly wave, having coffee with Cary at Denny's, dinner at the T-Bone or at the drive up window at Brookside. Ray loved spending time with his son Taylor and they had a very special relationship. Many considered Ray their second "Dad" or "Grandpa". He touched the lives of many and will be deeply missed.
Ray is survived by his son Taylor (Stephanie) Davis, Springville, his sister Debbie (Craig) Carter, Cedar CIty and grandson Tyler KIllian. He was preceded in death by his parents and brother Doug.
Funeral services will be held at the Hobble Creek 1st Ward Chapel, 555 South 600 East (Averett Ave) on Friday, January 13, 2017 at 11:00am. A viewing will be held on Thursday from 6:00pm to 8:00pm at Wheeler Mortuary, 211 East 200 South, Springville and on Friday at the church from 10:00am to 10:45am. Interment will be at the Evergreen Cemetery under the direction of Wheeler Mortuary.
Click here to see Ray's last Profile entry.